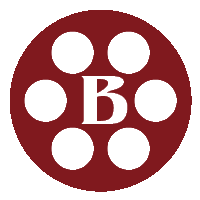 Entries Open
2014 Ballston Spa
International Short Film Festival
We are now accepting entries for the 2014 BSFF. All filmmakers are invited to visit our Submit Films page for the details and netry forms.
Mark your calendars for the 2014 Ballston Spa International Short Film Festival, August 1 & 2, 2014.
Two new ways to submit and pay on-line!



---
Support the Festival!
We need your help!
The Ballston Spa Film Festival is an independent not-for-profit corporation with no parent organization providing any support for our wonderful activities. We are 100% dependent on contributions from individuals and organizations like you to keep the BSFF going. Your generous donation in any amount will mean a great deal to us! We hope you appreciate what we are doing and will consider supporting us with your contribution.
Here's our special Friends and Family sponsorship form with more information on how you can help.
Download our sponsorship form or use the "Donate" button above to make a secure, on-line donation using your credit card.
Sponsorship levels begin at just $10!
We have special sponsorship levels for businesses and not-for-profit organizations. Visit our Sponsor page for more information.
---
Monthly Classic Film Series
To help keep the spirit and interest in great films alive all year, we invite you to join the BSFF each month to share a well-known classic film with fellow film fans, your friends & family!
We hope you will use the classic film series to not only re-aquaint yourself with some great films fromthe past, but to also introduce your kids, grandkids, parents, friends to the films that made the big screen special! For more information on the upcoming classic films, visit the
Monthly Classic Film Series page.
---
Resources for Young Filmmakers
Check out our Young Filmmakers Resources page for information on special opportunities you might be interested in, as well as links to a variety of on-line resources that could help you in your short film projects.
---
2013 Ballston Spa
International Short Film Festival
Awards
The 2013 BSFF was a huge success! Thanks to all the filmmakers and film lovers who supported this year's Festival.
Here is the list of award winners as announced at Saturday's afterparty. Congratulations to all our filmmakers.
You can find the full slates of films we screened at this link.
Mark your calendars for the 2014 Ballston Spa International Short Film Festival, August 1 & 2, 2014.
---
Where is Ballston Spa?
We are a Family Friendly Festival.
Follow us on

and



Click Here to Contact Us

Know the Show!
Three EASY ways to join our exclusive email list
and get all the details on our events and activities.
(Either way, you can unsubscribe at any time.)